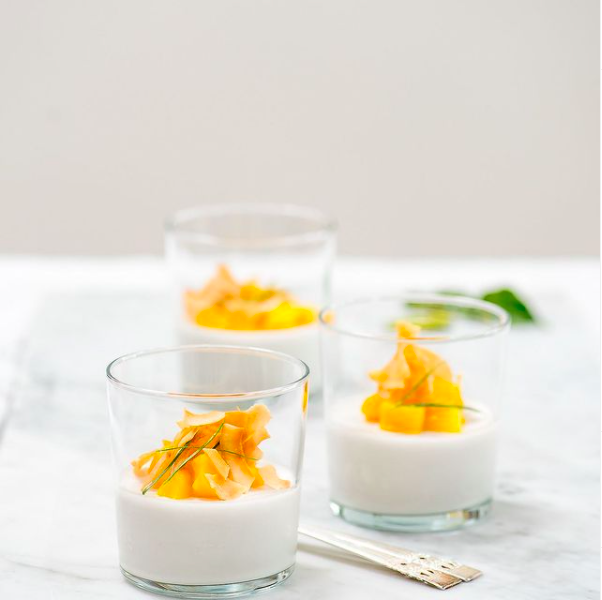 Kristen Pavez - Coconut Mango Chia Puddings Recipe
Ingredients (makes 4 servings):
1 Tin of TCC or Ayam Coconut Milk
4 TBSP of Organic White Chia Seeds
2 TBSP of Organic Maple Syrup
1 fresh mango diced or 100g of raspberries
Optional: 2 Kaffir lime leaves shredded
Method:
In a large jar or bowl, mix Coconut Milk, maple syrup & lemongrass oil.
Add Chia seeds & mix really well until the chia seeds start to swell & have soaked up the liquid. You can place it in the fridge to speed this up, although this step will not take long if you keep mixing/shaking.
Dice your Mango into cubes & set aside.
Chiffonade or finely shred your kaffir lime leaf & set aside.